Connecting Businesses to Local Government

Local Government with Outstanding Employees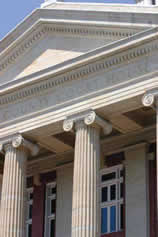 Young and Associates assists local governments in operating more efficiently and cost-effectively in the delivery of services to their constituents.
With over 16 years experience working in local government, the professionals of Young and Associates understand the unique issues that local governments face in these uncertain times. We provide both executive search services for management level position in local government and we assist businesses in understanding the services and needs of local government manager and provide them the knowledge to meet these needs
To find out more about our local government focused services, contact David Young at david@youngandassociates.com.